5 dream matches for Finn Balor outside of WWE
Finn Balor is well and truly one of the finest in-ring storytellers in the world at this time. Despite an impressive record within WWE, it has never felt like Balor has received treatment befitting a talent like his.
His best use has come in the Black and Yellow brand of NXT, where he reigned as NXT champion on two separate occasions and helped to cement the developmental territory as a third brand.
— Finn Bálor (@FinnBalor) September 12, 2021
Balor has a rich history outside of WWE, as the founding leader of the super-faction Bullet Club and one of the most decorated junior heavyweights in NJPW history.
The independent scene he left behind has since grown and transcended to heights never thought imaginable since Balor left to join WWE. As a result, there are untold amounts of dream matches the fans could have in store should we ever see the former Prince Devitt return from whence he came.
Here are five potential dream opponents for Finn Balor from outside WWE
---
#5. Kazuchika Okada vs Finn Balor to settle scores
In Balor, we have someone who departed New Japan before he truly got himself started in the Heavyweight division. Kazuchika Okada, on the other hand, has well and truly stamped his name all over the division and championship alike.
Balor and Okada clashed during the Irishman's attempt at simultaneously holding the Junior Heavyweight and Heavyweight Championships. Despite Bullet Club interference, Okada retained his title. But Balor has emerged victorious on the other two occasions they fought, in 2008 and the G1 Climax in 2013.
Finn Balor and Okada both have scores to settle with each other, and while Balor is 2-1 in official wins and losses, Okada did win a championship clash to deny Balor his number one goal in the Japanese promotion. Maybe we could see them settle their differences one day.
#4. Hiroshi Tanahashi vs Finn Balor to resurrect their rivalry
Tanahashi will go down as one of Finn Balor's greatest foes within New Japan, notably defeating Balor in an excellent lumberjack match to emerge victorious from their feud during the early days following the inception of Bullet Club.
What we could see differently this time is the venue for their clash. Whereas previously we have seen Balor and Tanahashi stage their battles in Japan, Tanahashi currently represents New Japan as the IWGP United States Champion, and as a result adding a neutrality of sorts to any dream match between the two.
Balor has come a long way since his time with the King of Sports, and any match between the two could very well serve as a respect-filled epilogue to one of the rivalries that catapulted Balor to stardom.
---
#3. Ryusuke Taguchi vs Finn Balor to avenge his final match in Japan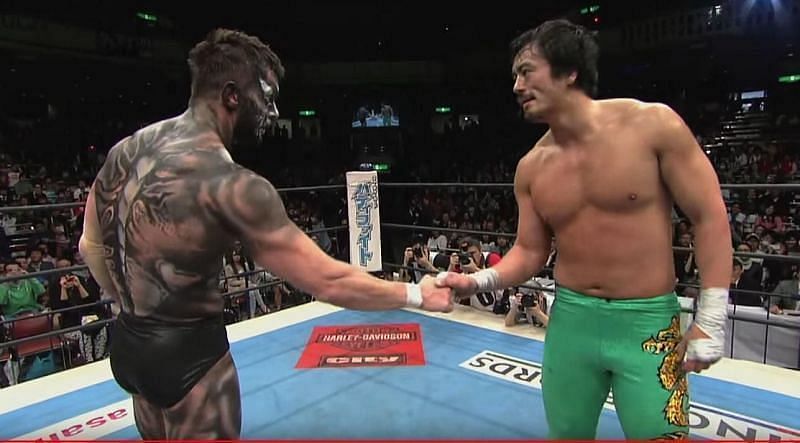 Before he rose to become such a pivotal figure in Japanese wrestling, Balor partnered with Taguchi to form the Junior Heavyweight tag team, Apollo 55. They captured the Junior Heavyweight Tag Titles in New Japan on four occasions before splitting in shocking fashion when Finn Balor turned on his partner and formed the Bullet Club faction we have seen dominate pro wrestling this past decade.
Taguchi and Balor have shown that they make great partners and enemies alike in their spectacular clashes next to each other against the Golden Lovers tandem of Kenny Omega and Kota Ibushi, and opposite each other in their various grudge matches following their split, including Balor's last match in New Japan, a losing effort that concluded with ejection from the faction he formed.
Balor has shared the better half of things since the dissolution of their team, going on to WWE to capture the Universal, Intercontinental and NXT titles. Despite this Taguchi is a talent still to be respected as a cornerstone of the Junior Heavyweight scene that New Japan possesses today.
A clash between the two after all this time would serve to cement and showcase the talent these two possess and how far they have come since their collaboration concluded. It's often true that tag team partners provide the best opponents, as we have seen with Triple H & Shawn Michaels and Kenny Omega & Kota Ibushi; Taguchi vs Balor would be the latest example of this classic professional wrestling trope.
#2. Kenny Omega and Finn Balor could have a huge clash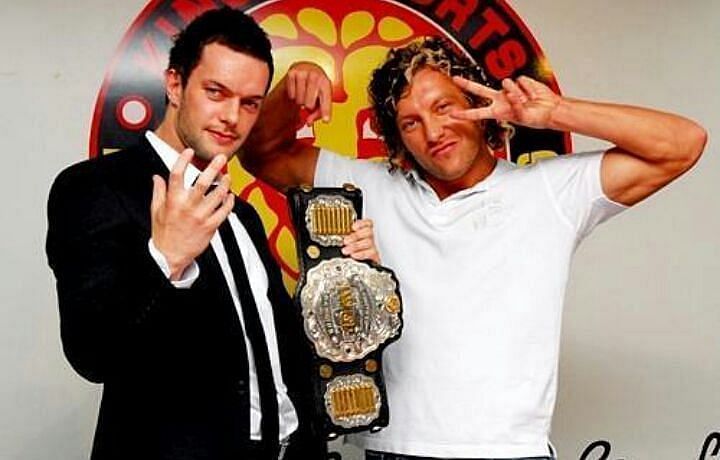 Kenny Omega is arguably the best in-ring worker in the world of wrestling today, and therefore whenever discussing dream matches outside of the WWE, his name instantly pops up.
In a Kenny Omega vs Finn Balor scenario, there is plenty of history to call back on, they are rivals both in the sense of being leading representatives for their brands during the 'Wednesday Night Wars' between AEW and NXT and in the sense that we have Finn Balor, the man responsible for the genesis of the Bullet Club, and Kenny Omega, who led the international and celebrity-like expansion of the rogue faction.
Both were ejected from the club following the original members growing disillusioned with their actions, but the parallels don't stop there. They are also both extremely talented in the ring and capable of crafting spectacular stories inside the ropes.
Balor and Omega share a history in the Junior Heavyweight division, both in IWGP Jr Heavyweight Tag Title clashes between Apollo 55 and the Golden Lovers and singles bouts in the Best of Super Juniors Final and in Omega's unsuccessful attempt at the Junior Heavyweight Championship held by Balor.
We have seen that Omega likes to craft long-term stories, and there would be no greater long-term story conclusion than the final battle between Balor and The Cleaner.
---
#1. Bryan Danielson vs Finn Balor in their first meeting ever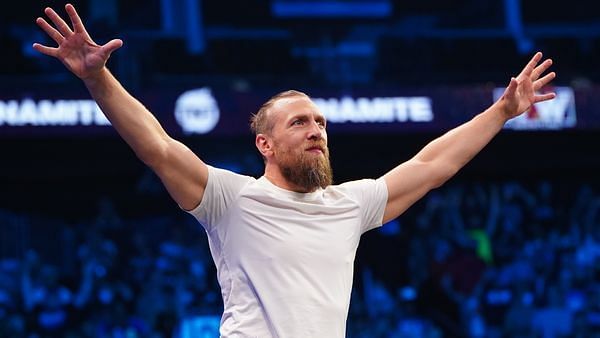 Did you know that despite being in WWE concurrently, Bryan Danielson and Finn Balor have never stood opposite one another in a squared circle? With Bryan leaving WWE this year following his failed pursuit of Roman Reigns' Universal title reign and subsequent debut in AEW at All Out, the prospect of a Balor/Danielson clash remains in dream territory.
We have spoken about Finn Balor's ability to tell a story within the ring, but Danielson is on another level when it comes to his craft. You only need to see the parallels between Danielson and Balor in their matches with Brock Lesnar, both playing the part of underdog against the Beast Incarnate and presenting fans with a legitimate hope they could overcome the odds against the former UFC Heavyweight Champion.
Both were marred by injury-ruined world title wins (Bryan the WWE World Heavyweight in 2014 and Balor the Universal in 2016). Both were underdogs who took on the very best within the company at the time, and thanks to Extreme Rules 2021, both have fallen victim during the Tribal Chief Roman Reigns' reign of dominance over the Blue Brand.
Bryan and Balor share very similar career paths within the WWE, even beyond the aforementioned parallels. Whether it be their destruction at the hands of the Fiend, which facilitated changes in their characters, or the unfortunate fact that they won the Intercontinental Championship instead of their world titles when they returned from injury-forced vacations.
Parallels help enforce the richness of a dream match, they allow for unique stories to be told, and as such, any potential return to the independent circuit for Finn Balor must see the two finally meet.
---
Vince Russo and Dr. Chris Featherstone get you in the mood for the WWE Draft. Click here for more.