5 Wrestlers you didn't think WWE would release
2020 and 2021 have been unprecedented years in WWE history. Apart from continuing television programming through the COVID-19 pandemic, the company also released more superstars than they ever have before.
Unfortunately, WWE even released several backstage staff and others working behind-the-scenes to make the product what it is. With "budget cuts" being the most cited reason, nobody is sure what WWE's exact process is when putting superstars on the chopping block.
Even then, some of the names that WWE released aren't that surprising. Normally, there are rumors of certain superstars asking for their release and getting it. There are also many of other released superstars who weren't being utilized by the company.
However, there are a handful of top-tier names that were released by WWE that come off as a bit surprising. This list focuses on five wrestlers who you didn't think WWE would release, including one instance from this past decade.
---
Honorable mention: Lana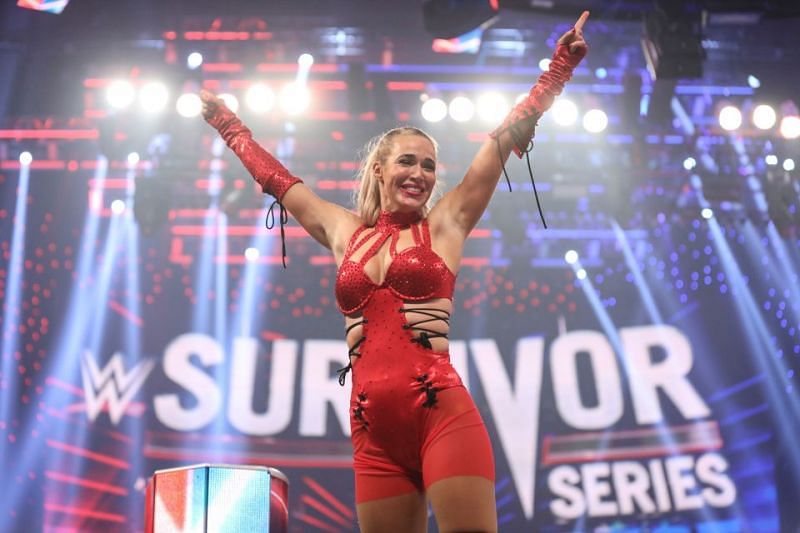 Lana never won a championship in WWE, but she maintained a high level of popularity inside and outside the ring. She had been with WWE since 2014 and spent a few years with Rusev in a managerial role before transitioning into an in-ring competitor herself.
Lana was never praised as a spectacular in-ring competitor, but she had a good enough presence to have fan support behind her for years. She was a part of a heavily featured storyline on RAW in late 2020 where Nia Jax hit the Samoan Drop on her for several consecutive weeks. She was even the sole survivor for Team RAW in 2020.
Although her release shouldn't be considered surprising, it ultimately was because she was a valuable star for WWE.
#5. Alberto Del Rio – Released by WWE in 2014
Alberto Del Rio was abruptly released by WWE in August 2014 over "unprofessional conduct." In reality, Alberto Del Rio claims that he heard an employee in WWE making a racist joke towards him and he felt the need to stand up for it.
He reportedly slapped the employee, after which WWE told him that he would be fine. His point of view was understood but the reaction wasn't:
"My response was that it is just not easy to do that. It is easier said than done, especially when you have a guy who isn't bringing any money in by taking any bumps, or sweating and bleeding for this company, he's just a Social Media guy and comes to disrespect me and my family; disrespect my culture at the place where I was born," El Patron said. (H/T WrestlingInc)
A few days later, Triple H called Alberto Del Rio to tell him that he was being released. Naturally, Alberto Del Rio was shocked and WWE was criticized for their decision. The social media manager who made the joke left the company as well.
It was a big surprise because Alberto Del Rio had been pushed in his early WWE tenure and was seen as a key figure in WWE entering the Mexican market. He would return to WWE 14 months later. However, this stint lasted less than a year and he mutually parted ways with WWE in 2016.
#4. Aleister Black – Released by WWE in June 2021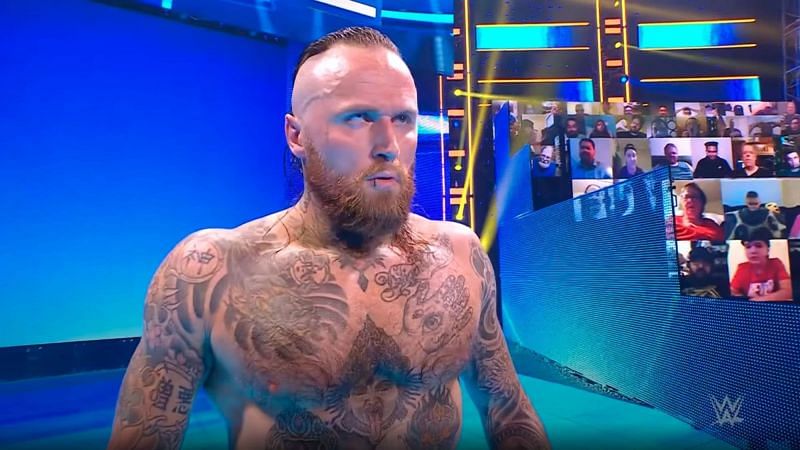 Aleister Black was released by WWE in June 2021. It came as a big surprise because, during the first set of releases in April 2021, it was revealed that Aleister Black wouldn't be a part of the cuts.
That was good news since WWE eventually started airing vignettes to promote his new character after a half-year-long hiatus from WWE. He made his return to SmackDown at the end of May 2021, seemingly beginning a feud with Big E.
However, it was over before it started as Aleister Black's release from WWE was announced on June 2nd, 2021. It came as a big surprise since WWE went all-out in changing Aleister Black. Not only was he about to showcase a new character, but according to him, there was a new entrance and theme song all ready as well.
His release was abrupt and surprising and many fans felt that WWE made a mistake by releasing him. Thankfully, Aleister Black didn't take it badly and thanked Vince McMahon, expressing his interest in a future return to WWE.
WWE reportedly made a mistake behind the scenes with his release clause and he didn't have to go through the standard 90-day non-compete clause period – jumping ship to AEW a month later.
#3. Samoa Joe – Released and re-hired by WWE in 2021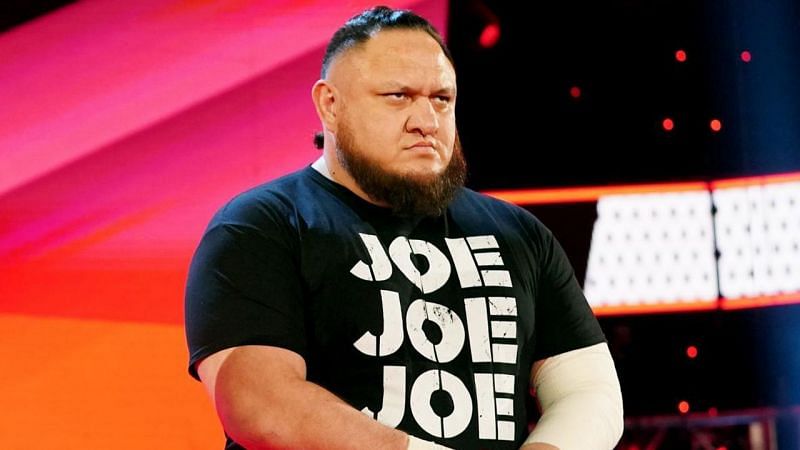 Samoa Joe's WWE release was in the first set of cuts in 2021 on April 15th. His being fired by WWE came as a big shock.
By this point, it had been a long time since Joe had entered the ring in WWE. He had reportedly suffered concussion-related issues and was a part of the RAW commentary team for more than a year.
While he was preparing for his in-ring return, WWE released him. Speaking to Ryan Satin on the Out of Character podcast, Samoa Joe said:
"I got it," Joe said. "It wasn't unexpected [WWE releasing him], but at the same time I was relatively calm about it. I've kind of been in this situation before. A younger me probably would've been really, really freaked out, but at this point you just role pivot."
Samoa Joe explained how everything changed in a matter of hours:
"That's really all there is to it when it comes to life in general. It's kind of the mantra I've kept, so at that point I think I was kind of in the works and setting up the framework for whatever else I was gonna do. A few hours later, I get a call from Hunter [Triple H] and it pretty much all kind of changed."
Samoa Joe returned to NXT in June 2021, first as an authority figure before transitioning back into an in-ring competitor.
#2. Braun Strowman – Released by WWE in June 2021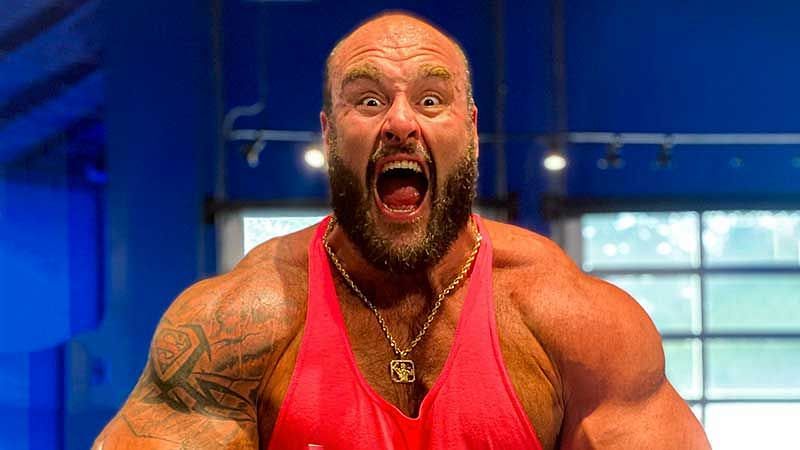 Braun Strowman's release from WWE will undoubtedly go down as one of the most shocking ones of the past decade. It wasn't as though Braun Strowman wasn't being utilized by WWE.
Less than a month before his release, Braun Strowman was a WWE title contender and even faced Bobby Lashley and Drew McIntyre in a Triple Threat match at WrestleMania Backlash. A year before his release, he was at the midway point of his WWE Universal Championship reign.
Braun Strowman was an invaluable superstar to WWE. A homegrown talent, he had a quick rise in 2016 and 2017 – where many fans felt as though WWE should have pulled the trigger on him.
Instead, Braun Strowman was protected but ultimately used as a sacrificial lamb against Roman Reigns and Brock Lesnar. Braun Strowman finally got his due in 2020 at WrestleMania 36 when he defeated Goldberg to capture his sole World Championship in WWE.
However, even that victory only happened because Roman Reigns pulled out of WrestleMania 36 due to personal reasons.
When Braun Strowman was released by WWE, he took it well. However, given that he was one of the most pushed and protected superstars in WWE since 2016, his release came as a big shock to fans.
#1. Bray Wyatt – Released by WWE in July 2021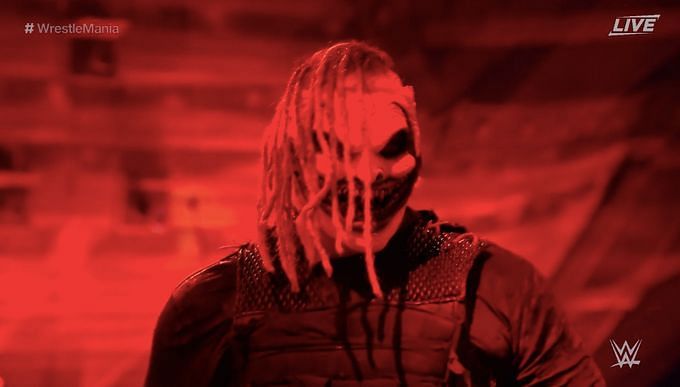 The list of names that WWE has released prove that no superstar is safe from the chopping block. The latest and perhaps biggest name that WWE has released since 2020 was on July 31st, 2021.
Bray Wyatt ended what was over a decade-long tenure in WWE. He didn't want to be released, but he was informed that it was due to budget cuts. At that point, he had been away from WWE TV for close to four months.
Even still, since December 2020, Bray Wyatt had hardly made any WWE appearances. His final bout in WWE was at WrestleMania 37 where he lost to Randy Orton in an underwhelming match after Alexa Bliss distracted him.
When Bray Wyatt made a splash in WWE in 2013, many felt that he was going to be a generational talent. The Undertaker comparisons didn't help at all, and neither did the booking decisions that weren't in his favor.
His losses to John Cena in 2014, Randy Orton in 2017 and 2021 and Goldberg in 2020 were only a few of the many moments that could have changed Bray Wyatt's WWE career. Even with the bad booking, he seemed like a "WWE-lifer", but that wasn't the case.