3 Wrestling rumors we hope are true and 4 we hope aren't: WWE's big "back-up plan" for SummerSlam revealed, Brock Lesnar's return delayed for surprising reason
This is the first edition of WWE/Wrestling rumors we hope are true and those we hope aren't for August. It's arguably going to be the biggest month of the WWE calendar year in 2021 as we gear up for SummerSlam in Las Vegas.
This week's edition features backstage notes, rumors on returns to WWE, backup plans for SummerSlam, Bray Wyatt's shocking release and more. Let's begin with Brock Lesnar and why his WWE return might take much longer than anticipated:
---
#4. Hope isn't true: Reason why there has been no negotiations between WWE and Brock Lesnar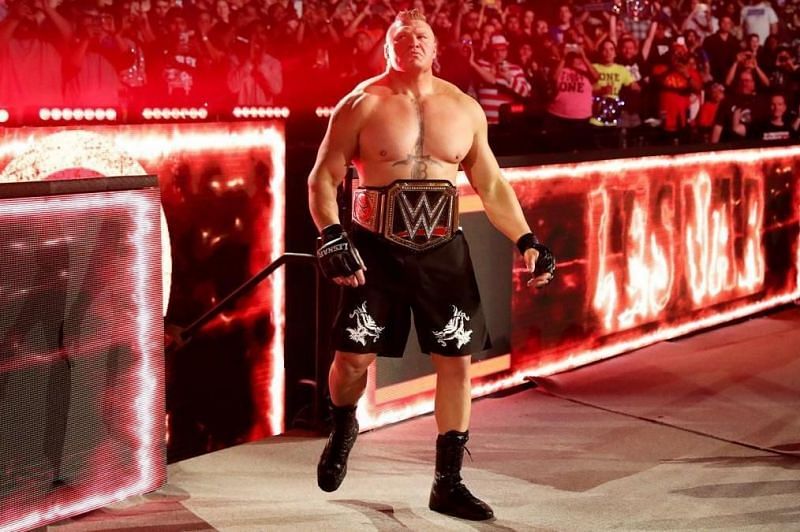 It's now close to 1-and-a-half years since Brock Lesnar left WWE. He was the WWE Champion in his final appearance at WrestleMania 36, losing to Drew McIntyre in the main event of Night 2.
Brock Lesnar wasn't brought back during the entirety of the pandemic era, with his WWE contract having expired in the summer of 2020. It was assumed that Brock Lesnar is well beyond a UFC return, so signing with WWE seemed inevitable.
At first, many assumed that Brock Lesnar would return to WWE in time for WrestleMania 37, but it didn't happen. It was then assumed that Brock Lesnar would return once live touring restarted, but that isn't the case either.
Goldberg's feud with WWE Champion Bobby Lashley has seemingly confirmed that The Beast Incarnate won't appear at SummerSlam this year. According to Dave Meltzer of F4WOnline, WWE has reportedly held back on negotiations with Brock Lesnar because they feel the timing isn't right:
"He [Brock Lesnar] also has not been in negotiations with WWE because of the idea it's not smart timing for what is likely a Mania in 2022 through 2024 to make a deal now when the competition is likely to only raise his value and the money he could get when they want him and when he wants to come back for maximum interest," said Meltzer. (H/T NoDQ.com)
We hope this isn't true because this is the perfect time to bring Brock Lesnar back to WWE. SummerSlam is set to be WWE's biggest show of 2021 and there would have been no better time to book a Bobby Lashley vs Brock Lesnar match. Holding off until 2022 doesn't seem like a great idea.
3. Hope is true: WWE and AEW's big backup plans in case of a lockdown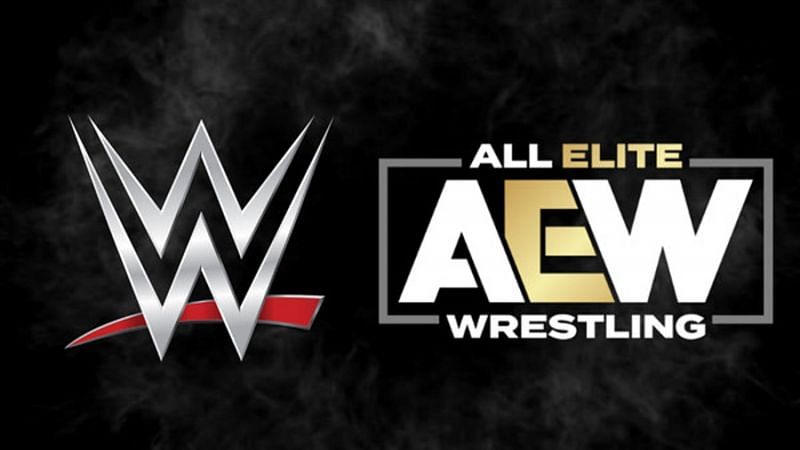 With COVID-19 vaccinations happening at a quick rate in the United States of America, WWE and AEW have begun live touring again. It's been a breath of fresh air to see crowds back, especially on WWE television.
WWE is planning to make SummerSlam 2021 the biggest show of the year, with more than 60,000 fans expected to attend the event at the Allegiant Stadium in Las Vegas. However, there's no doubt that both companies have to keep backup plans in case of another lockdown.
Andrew Zarain explained on The Mat Men podcast that he doesn't expect an immediate shutdown like the one in March 2020, but a backup plan is needed for both companies. Zarain went on to state that for AEW, they have the easy option of going back to Daily's Place in Jacksonville, Florida, but WWE is more reliant on touring.
While stating that WWE will want more controlled touring in case of a lockdown, Zarain stated that they're looking at several options in Las Vegas as alternatives:
"What I was told is that they are looking at six or seven buildings that they could possibly bounce around from if things get closed down a little bit. They would want to be able to tour but more controlled. This is on the WWE side, I know that everybody is concerned. All sports, any touring brand is concerned over this, it's not just an AEW thing. Everybody needs to have a discussion. Now whether or not they are in panic mode, I don't think anybody is in panic mode right now but it is something to be concerned about."
We hope this is true because it's a big backup plan but one that could pay dividends if a sudden lockdown takes place.
#3. Hope isn't true: WWE was going to make Karrion Kross lose again?
2-Time WWE NXT Champion Karrion Kross may not hold the title for long as Samoa Joe is set to face him upon his in-ring return at NXT Takeover 36. However, he made big news a couple of weeks ago on RAW when he made his WWE main roster debut.
In a shocking move, Karrion Kross suffered his first defeat in WWE to legend Jeff Hardy. It was underwhelming and many WWE fans felt as though it was a message being sent regarding the perception of NXT within the company.
This past week on RAW, Karrion Kross defeated Keith Lee and it was a sigh of relief for WWE fans, who felt the match was a lose-lose situation. Either way, if Jeff Hardy hadn't tested positive for COVID-19, it would have likely led to another jarring result.
Sean Ross Sapp of Fightful reported that Karrion Kross was originally scheduled to lose to Jeff Hardy on RAW again. Sportskeeda's Phillipa Marie wrote:
According to a report by Fightful Select, Kross was originally scheduled to lose against Jeff Hardy for the second week in a row, but the former WWE Champion has been forced onto the sidelines after testing positive for COVID-19.
We hope this isn't true because it would have been a bad booking decision and disastrous for Kross. Andrew Zarain of The Mat Men podcast reported that the reason WWE was making him lose was to bring Scarlett Bordeaux in which would lead to her unleashing the monster within Kross.
#2. Hope is true: A big update on WWE introducing Queen of The Ring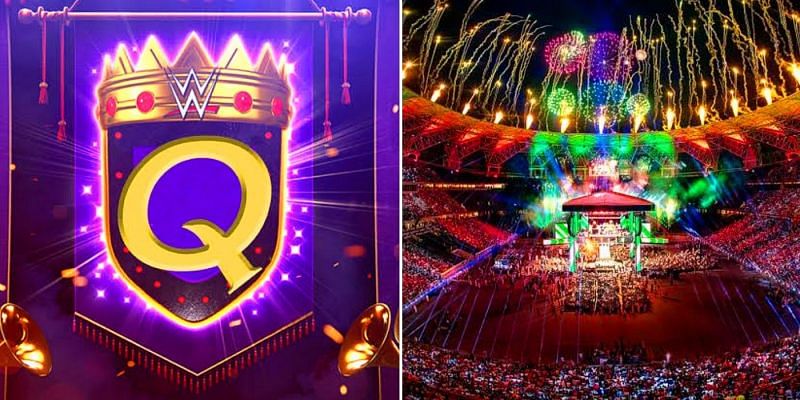 WWE has done a lot in recent years to ensure that women are on the same level as men. This included the introduction of the Women's Money in the Bank, Women's Royal Rumble and putting on several high-level stipulation matches for women.
The next big step is to introduce the Queen of the Ring tournament and it might happen sooner than expected. It would be an interesting tournament because it has the potential to kickstart the career of any up-and-coming star in the WWE Women's division.
It could be that, or it could be a situation where Charlotte Flair wins it first because of her Queen nickname and overall accolades. Either way, it's the right time to introduce the tournament, especially with WWE fans back in full swing.
Andrew Zarain of the Mat Men podcast reported that WWE is set to begin the Queen of the Ring tournament in early October 2021:
We hope this is true because it's high time for the Queen of The Ring tournament.
However, the decision to host the final in Saudi Arabia may not go down well with WWE fans.
#2. Hope isn't true: WWE planning a switch for Becky Lynch?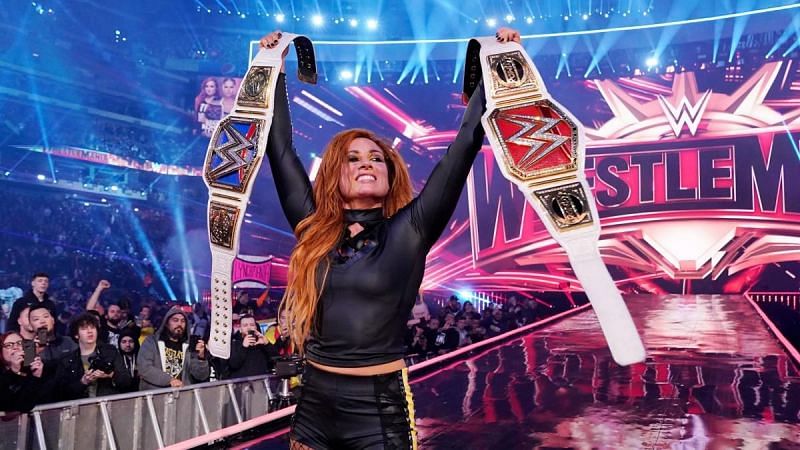 There is no superstar who WWE needs back more than Becky Lynch. The return of The Man has been delayed so much that many fans are beginning to get frustrated. While it was an understandable decision to not bring Becky Lynch back for WrestleMania 37, the delay of her WWE return has bewildered some people.
When Becky Lynch directly teased returning at Money in the Bank 2021, it was obvious that there were no actual plans for her WWE return that night.
The assumption was that when Becky Lynch returns to WWE, it will be on RAW. After all, she was the RAW Women's Champion and held the title for over a year before relinquishing it. She is still the "true" Women's Champion of RAW in many fans' eyes.
On the Fightful RAW Review, Sean Ross Sapp hinted that Becky Lynch might be heading to a different brand – SmackDown. While not outright mentioning SmackDown, that could be the case:
"That match (RAW Women's Title triple threat) being made for SummerSlam was a bit of a surprise. A lot of people were expecting Becky to be back, but word is she might be heading to a different brand. So, who knows, but they need her back bad," said Sapp.
We hope this isn't true because Becky Lynch should return to RAW when she makes her WWE comeback. While WWE has prioritized SmackDown and undoubtedly put a more stacked roster on the blue brand, the RAW Women's division needs Becky Lynch more. RAW, in general, needs Becky Lynch more.
#1. Hope is true: Randy Orton's WWE comeback is on the verge of happening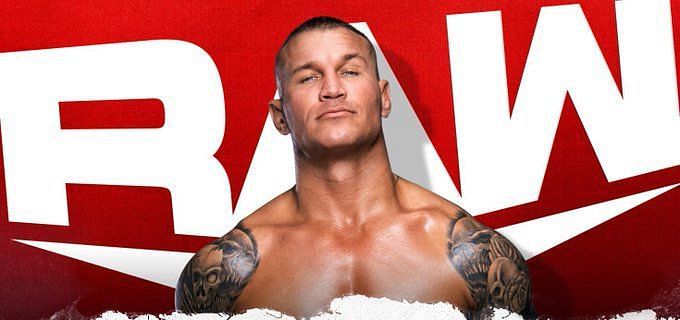 Randy Orton has been on WWE's inactive list. He was originally supposed to compete in the 'Last Chance' Money in the Bank qualifying match against AJ Styles and Drew McIntyre, but his tag team partner Riddle took his place in that match instead.
While Riddle already qualified for the MITB ladder match, Randy Orton lost in his attempt. Since then, the WWE legend has been quiet and laying low while Riddle does the carrying for RK-Bro.
RK-Bro was one of the best parts of WWE TV and the duo are finally set to reunite on RAW this coming week. Wrestlingnews.co reported that local advertisements in Chicago have essentially confirmed Randy Orton's WWE return this coming week. Sportskeeda's Shiven Sachdeva wrote:
WrestlingNews.co have now stated that local advertisements in Chicago, IL have essentially confirmed the timeline for Randy Orton's return to WWE. He is being advertised for the August 2nd show, where he will be teaming up with Riddle and Drew McIntyre to take on Bobby Lashley, AJ Styles, and Omos. This will be a dark match.
We hope this is true because it's high time Randy Orton makes his WWE return. Hopefully, it results in RK-Bro getting a RAW Tag Team Title victory at SummerSlam 2021.
#1. Hope isn't true: The reason why WWE released Bray Wyatt
Bray Wyatt's WWE release was a shocking one. When Braun Strowman got released by WWE weeks after his world title match at WrestleMania Backlash, it proved that nobody in the company is safe from the chopping block.
Bray Wyatt's release further affirmed that. WWE announced Saturday afternoon that they had come to terms with the release of 3-time world champion Bray Wyatt. Although Bray Wyatt was largely inactive between December 2020 and August 2021, he was expected to make his return for SummerSlam.
Instead, WWE put Bray Wyatt on the chopping block. Many fans wanted to know the reason behind WWE's decision, and Dave Meltzer of the Wrestling Observer Newsletter reported that it was another case of "budget cuts".
We hope this isn't true because it seems to be the most devastating release since April 2020. There has been no bigger release so far than Bray Wyatt, who ended a decade-long tenure with WWE in the process.
Bray Wyatt has made no secret of his mental health struggles outside of WWE and we hope that he can deal with them in the best way possible.