WWE News Roundup: Why John Cena wants The Rock to return, Vince McMahon's strange reaction after being told to "F*** Off", Randy Orton's return date (July 28, 2021)
We are back with another exciting edition of the WWE News Roundup. The creative team is now focusing on SummerSlam 2021, and fans eagerly await updates on big plans scheduled for the pay-per-view. Over the last few days, we came across interesting backstage stories, and a few of them came across as big surprises.
Here, we look at some of the biggest news stories that have ruled WWE headlines over the last few days. So, without further ado, let's begin.
---
#6 John Cena comments on The Rock's potential WWE return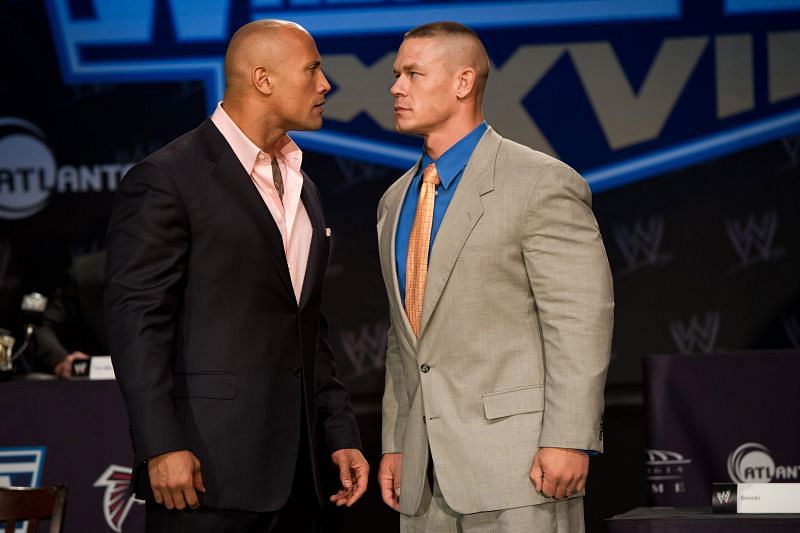 WWE fans have been speculating about The Rock's potential return ever since Roman Reigns started calling himself the "Head of the Table." Viewers are excited to see the rivalry unfold at The Grandest Stage of Them All and are eagerly waiting for any update of the Rock's return. John Cena is the latest addition to the list of names who would like to see The Brahma Bull back inside the squared circle.
The 16-time world champion insisted that it would be special to have The Rock back in WWE once again. Despite Dwayne Johnson's busy Hollywood schedule, Cena is hopeful that he will make his way back to the squared circle.
"Dwayne Johnson is a star in his own universe," said John Cena. "There is no one like him. There will never be anyone like him. For him to be gracious enough to return to WWE, it's own global entertainment phenomenon, that's great for WWE and it is great for The Rock. As a fan of WWE, I really hope he returns. I think it would be special for everyone."
John Cena recently returned to challenge Roman Reigns for the Universal Championship at WWE SummerSlam 2021. However, The Tribal Chief rejected the challenge and is now set to begin a title feud with Finn Balor instead.
---
#5 Vince McMahon's surprise reaction after WWE Superstar told him to "F*** off"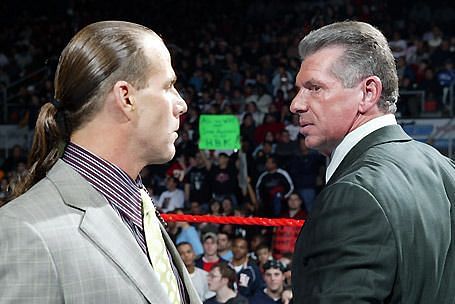 WWE Chairman Vince McMahon is undoubtedly perceived as an intimidating personality. However, former WWE head writer Vince Russo recently revealed that McMahon rarely responded to confrontations back in the day. He said that Vince McMahon refrained from responding when top superstars like Shawn Michaels told him to "f*** off to his face." Speaking on Sportskeeda Wrestling's Legion of RAW, Vince Russo said:
"And bro, when you stand up to him, he does nothing. I saw it with Shawn for years. Shawn would tell Vince to f*** off to his face, and Vince didn't know how to react. He didn't know what to say. He didn't know what to do. I witnessed it. That is turned into the powerful and Mighty Oz behind the curtain. Oh my god, bro! Come on!"
Vince Russo further explained that decades ago, Vince McMahon was the same age as the WWE Superstars who were actively competing at the time. However, that is no longer the case as most superstars today are much younger than the WWE Chairman. Thus, the backstage dynamic has completely changed now.
#4 Randy Orton set to return on WWE RAW next week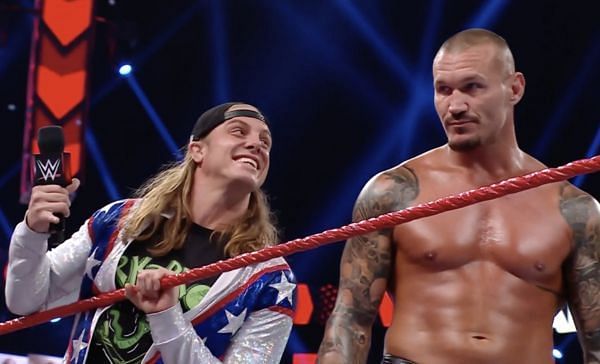 WWE Superstar Randy Orton has not appeared on RAW ever since Riddle accidentally cost him a spot in the Money in the Bank Ladder Match. In his absence, The Original Bro crossed paths with AJ Styles, and things took a turn for the worse this week. Styles and Omos first distracted Riddle during the latter's match against John Morrison.
Following that, The Phenomenal One laid out a vicious attack on him inside the squared circle while the crowd chanted "Randy" in unison. The viewers anticipate Orton's return now that his tag team partner is outnumbered against the tag team champions. According to the latest reports, Randy Orton is advertised for a return next week.
The local advertisements in Chicago state that the other half of RK-Bro will appear on the August 2nd show. He is expected to balance the budding feud between the WWE RAW Tag Team Champions and Riddle. RK-Bro have quickly established themselves as fan favorites and could begin their pursuit of the tag team gold in the weeks leading up to WWE SummerSlam 2021.
#3 Backstage reaction to Big E winning the WWE Money in the Bank Ladder Match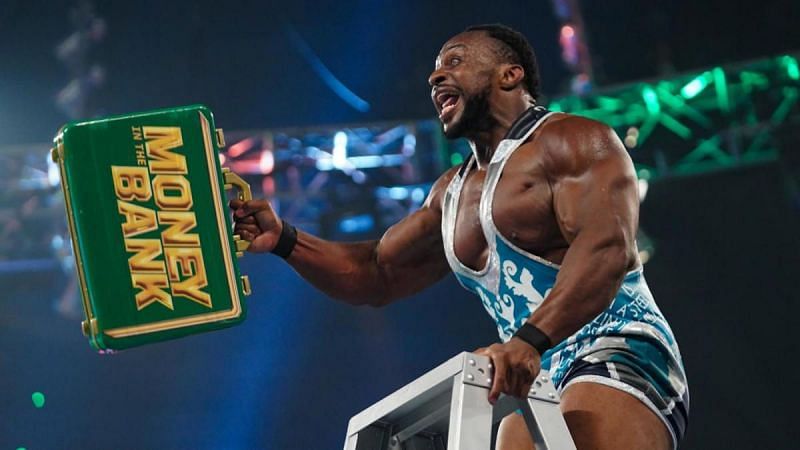 WWE Superstar Big E defeated Kevin Owens, Seth Rollins, Riddle, Ricochet, John Morrison, Shinsuke Nakamura, and Drew McIntyre to win the Money in the Bank contract. The New Day member recently revealed the locker room's reaction to his victory.
He stated that he was surprised to see Xavier Woods and Kofi Kingston backstage, especially after the latter's devastating loss against WWE Champion Bobby Lashley earlier in the night.
"Yeah, man, it's almost overwhelming," said Big E. "Everyone was so nice, and of course, Kofi [Kingston] and [Xavier] Woods were the first in the gorilla. With what Kofi had that day and what he'd been through, for some reason, I didn't expect them to be; you know they had other stuff to do. I didn't necessarily expect them to be there, but those guys are always so thoughtful."
"There's whiteboard we had in male talent, it's a newer building there are a few different dressing rooms, and we found a smaller one which was kind of for us to kind of catch up again, but we were all so busy. There's actually a whiteboard and they left a very lovely message for me. Those guys are always so supportive. I was almost going to post it, but it did have some cuss words, so I was like 'ahh let's just keep this between you and I', we're PG and whatnot," he concluded.
Big E finally has a guaranteed shot at the world championship, and WWE fans are excited to see him make the most of the same. A successful cash-in could alter his WWE career forever. It is great to see that he has everyone's support backstage.
2 WWE veteran cites backstage politics to explain the booking of NXT talents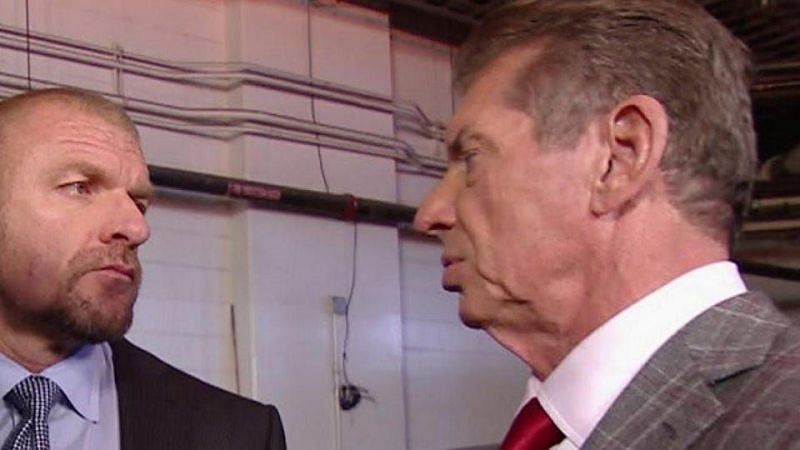 The reigning NXT Champion Karrion Kross recently made his main roster debut on WWE RAW. However, he lost his first match on the Red brand against Jeff Hardy and picked up a win against Keith Lee.
Both these booking decisions on WWE RAW left fans disappointed. Vince Russo speculated backstage politics involving Vince McMahon and Triple H that impacted these decisions and said:
"This is, I'm telling you, Chris, this is because you are never going to know about this. They are never going to show their hand. Bro, this is the Triple H-Vince thing. I'm telling you because of what you just said. Listen, I will say this, Chris. I know these people are not stupid. I know these people are not inept. They are capable. I know they are capable."
"So I'm not saying they are morons, they are stupid, they don't know what they are doing. No bro, they are capable. They do know what they are doing. That's why I know there is stuff going on here politically. God forbid if it's Stephanie siding with Triple H against Vince. Like, forget it. If that is the case, Vince will ruin it. If one time, bro, Stephanie took Hunter's side over Vince's, bro, Vince could put the kibosh on this thing," said Russo.
Vince Russo further went on to say that WWE officials prefer testing NXT talents following their main roster call-up. He labeled the process as "hazing" but expressed his surprise over the fact that WWE builds up so many talents on the Black and Gold brand only to have them lost underwhelmingly on RAW and SmackDown.