10 Funniest WWE botches of all time involving current superstars
WWE fans once heard a memorable line ring through their ears,
"You are only half the man I am, and I have half the brain than you do!"
While everything that Sid Vicious said on the mic was gold, the line mentioned above holds a special place in our memory. It is one of the funniest botches in WWE history, and no one could stop laughing after Vicious delivered the dialogue with unmatched confidence.
Over the years, we have seen countless WWE botches unfold inside the ring and on the mic. Often when these mishaps are not gruesome, they lead to unforgettable segments that could tickle your funny bones years later. Fans spend hours on the internet looking at these errors with their cursor resting on the replay button, but few never get old.
Here, we look at some of the funniest botches in WWE history involving current superstars. So, without further ado, let's begin.
---
#10 Montez Ford's dive (WWE RAW)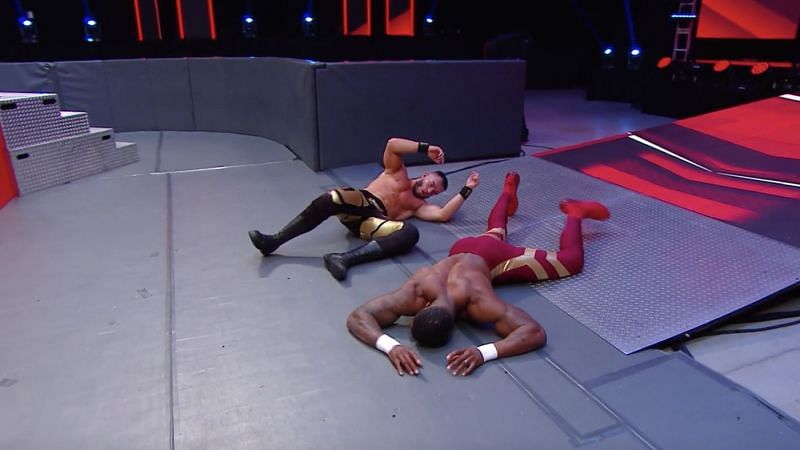 WWE Superstar Montez Ford often produces jaw-dropping stunts inside the squared circle. His high-flying maneuvers often account for picturesque spots during matches. However, Ford will undoubtedly want to forget one particular dive that ended in a hilarious botch on WWE RAW. The incident unfolded in one of the pre-taped episodes.
The Street Profits teamed up with Kevin Owens to take on Seth Rollins, Austin Theory, and Angel Garza. During the match on WWE RAW, Ford sat in the middle of the ring and screamed "WrestleMania" before going for a dive off the rope.
Unfortunately for him, Austin Theory didn't know if he was supposed to catch Ford and the latter completely missed the target. As a result, he crashed against the ramp, and everyone took a moment to digest what had just happened.
The entire sequence of events was amusing, and fans quickly saw the funny side to the incident after finding out that Ford was alright. Later backstage reports claimed that Seth Rollins was supposed to trip Montez Ford before his dive. However, Ford saw that Rollins was too far away and decided to go for the move anyway.
---
#9 Titus O'Neil wipes the floor, literally (WWE Greatest Royal Rumble, 2018)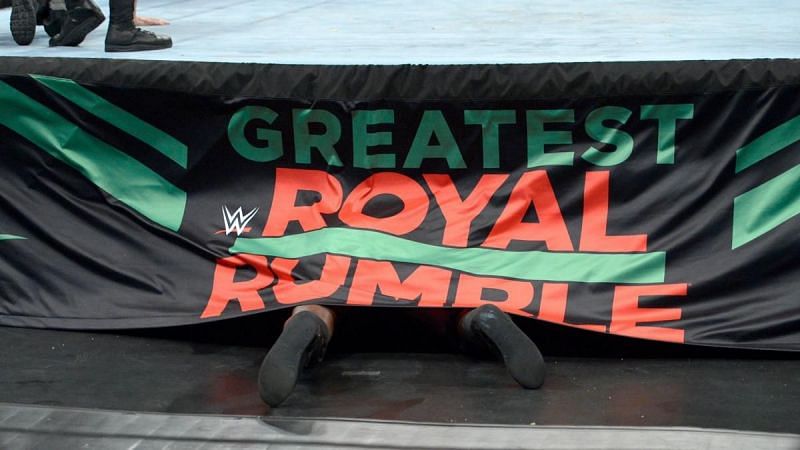 Titus O'Neil is one of the most respected WWE Superstars today. His work for the community is widely appreciated amongst the fans. However, one of the most famous WWE moments involving O'Neil is his legendary entrance during WWE Greatest Royal Rumble. He was set to enter the match at No. 39, but not one was ready for what was coming next.
Titus O'Neil was told backstage that he needed to hurry up and get to the ring immediately. This led to him running towards the squared circle with everything he had only to trip right at the end of the ramp.
O'Neil's momentum took him sliding under the ring while the rest of the arena erupted in laughter. It was one of the funniest entrances seen in WWE history, and no number of replays will ever be enough to soak this botch in all its glory.
#8 Randy Orton's unfortunate kick (WWE SmackDown)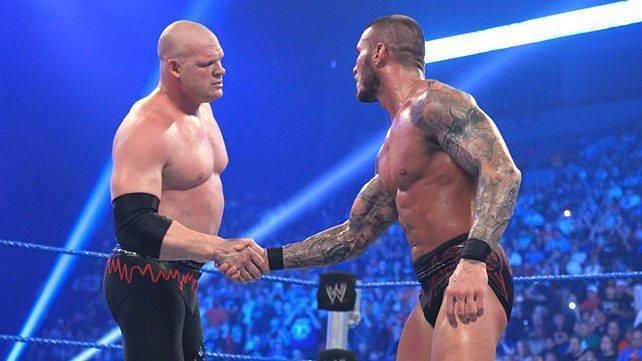 Randy Orton might be one of the most entertaining heels that WWE will ever see. He is a legendary performer who has built an envious legacy in the pro wrestling business over the last two decades. This time frame has also seen him craft some of the most memorable spots of all time. One such incident occurred when he was facing Kane on WWE SmackDown.
During their match, The Big Red Machine tried to hit Orton with a chokeslam, but The Viper managed to escape by climbing on top of the WWE's announce desk. Before that, Kane had removed all the LED TV's which meant that the holes in the desk were wide open.
Orton didn't realize this and went for a kick. His other foot got stuck in the hole, and he tumbled, bringing the whole table down with him while the WWE commentators struggled to control their giggles. He got right back and started laughing. Now that's what legends do when their legs don't move like they used to before.
---
#7 King Baron Corbin falls from grace (WWE RAW)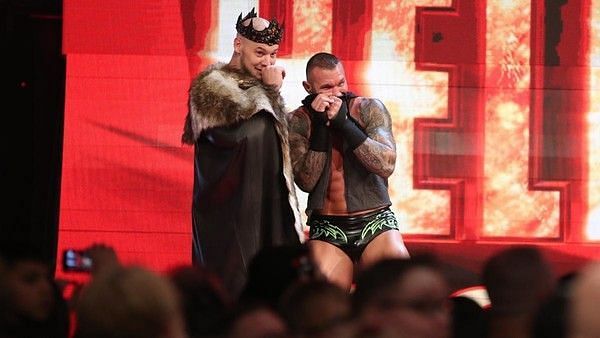 Long before Baron Corbin went broke, he was a king in WWE with a fancy crown and a fancier throne. Contrary to what he believed, Corbin was more of a King Julien from Madagascar than King Joffrey from Game of Thrones, but that would be rude to point out. Instead, we will discuss one particular botch involving the former King that even forced a laugh out of Randy Orton.
This part was not shown live during WWE RAW as it happened on the other side of the ramp. Orton and Corbin were spectating the main event from near the entrance when the latter decided to sit on his throne. Somehow, the throne gave up, and Corbin sunk in its depth before he understood what was happening. The commentary team started laughing while he stood in embarrassment.
Orton, who was looking the other way until now, turned around and realized what had just happened. The Viper broke his character and had a good laugh over the incident alongside others near him. It is still one of the biggest highlights of Corbin's reign as a king in WWE.
#6 Rey Mysterio vs. gravity in WWE locker room (WWE SmackDown)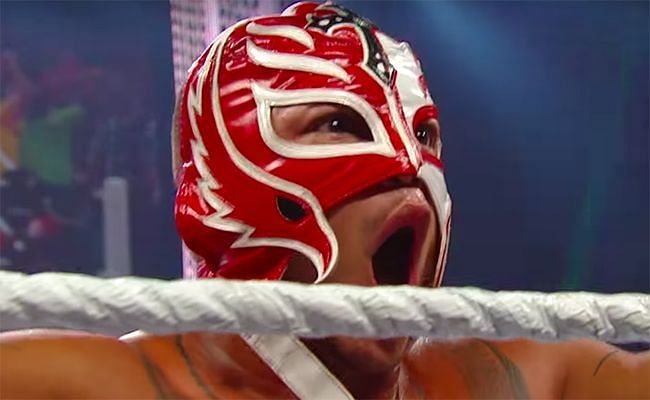 Rey Mysterio belongs to a particular category of WWE Superstars who played the same character through decades, and yet, the crowd never turned on him. The masked legend of wrestling crafted a niche for himself with his jaw-dropping maneuvers. Unfortunately, Mysterio was once betrayed by gravity during a backstage promo, and the results were hilarious.
The incident dates back to the time when SmackDown was still in its pre-taped era. In one episode, Rey Mysterio teamed up with Edge and John Cena to take on Chris Benoit, Kurt Angle, and Eddie Guerrero in a six-man Tag Team Match. Before the star-studded in-ring bout, Edge and Cena discussed their strategy backstage while Mysterio was doing pull-ups on a rack just behind them.
Despite his small stature, Rey Mysterio's weight was too much for the wooden plank that caused it to break. A surprised Cena loudly said "Holy Moly" while Edge couldn't control his laughter and had to walk out of the frame. This segment was not aired on TV as WWE reshot the segment without the botch. But thanks to the internet, YouTube and Reddit will never let this video die.
---
#5 Former WWE world champions bury themselves on live TV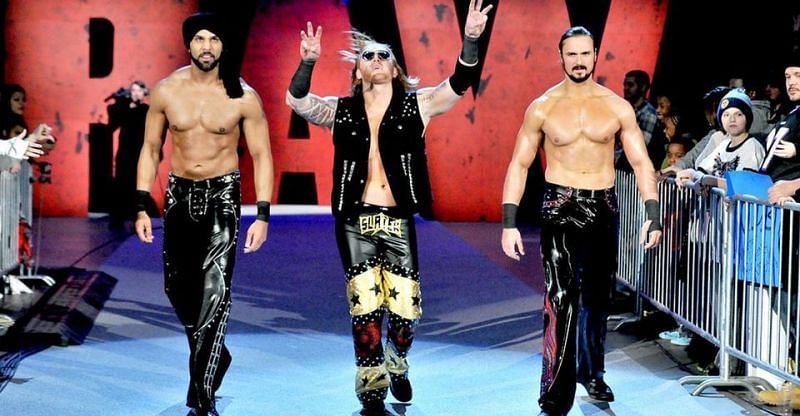 Long before Drew McIntyre and Jinder Mahal won the WWE Championship, respectively, they were a part of a famous stable called 3MB alongside Heath Slater and later, Hornswoggle.
In hindsight, this group was much bolder at their time than they appeared. 3MB once buried themselves on live television after realizing that they forgot the promo, and it is one of the funniest things you would ever see in WWE.
They called each other out for forgetting their lines and pointed out how they should have delivered a promo in one take. Their dynamic is naturally funny, and the segment looks as real as it could get.
Even Michael Cole struggled to keep a straight face when all 3MB members pointed out how ridiculous they were on camera. It was a fun segment, and things like this should happen more often in WWE.
#4 Big E's "smacking" debut (WWE RAW)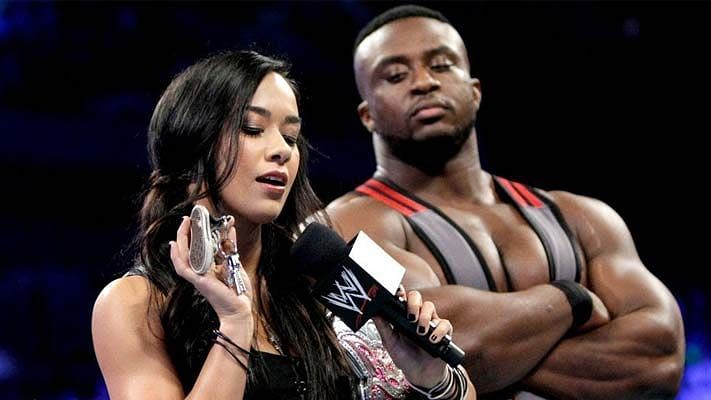 Big E is one of the most entertaining superstars in WWE today. He currently holds the Money in the Bank briefcase and is carefully looking out for his championship opportunity. While he has multiple milestones to conquer in the future, we will take a brief moment to look at his memorable debut. Big E made his main roster debut on WWE RAW, where he faced Daniel Bryan.
The New Day member was used to swinging his arms violently while walking to the ring during his days on NXT. He completely forgot that WWE Superstar AJ Lee and Dolph Ziggler are walking right next to him. Unaware, Big E accidentally hit Lee in the chest. It looked painful on-screen, but she took the blow and shrugged it off like a champion.
---
#3 Bobby Lashley drowns in confusion (WWE RAW)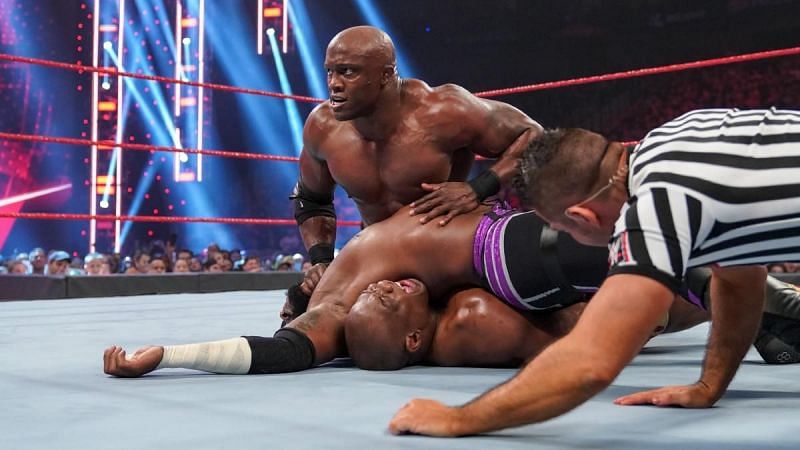 Bobby Lashley is currently enjoying a dominant run as the WWE Champion. During his current title reign, one of the biggest feuds saw Lashley face Drew McIntyre and deliver multiple enjoyable matches. But a few years ago, both McIntyre and Lashley worked together on WWE RAW alongside Baron Corbin.
At the time of the incident, the trio planned to lay out an attack on Kurt Angle. McIntyre stood at ringside with Angle in his grip while Corbin stood on the other with the steel steps set up. The All Mighty was supposed to drive Kurt Angle into the steps, but it took him almost half a minute to figure that out on WWE RAW.
In the meantime, he kept walking between Corbin and McIntyre, who were pointing at each other to instruct Lashley about his next move. He would like to erase this WWE RAW segment forever, especially since it led to him being labeled as the most confused man who doesn't know what his team wants.
#2 Seth Rollins challenges human anatomy (WWE RAW)
In 2015, Brock Lesnar put his WWE World Heavyweight Championship against Seth Rollins and John Cena at the Royal Rumble pay-per-view. It was an excellent match with an equally interesting build-up. In the weeks leading up to the event, Rollins cut a backstage promo on Cena where he royally messed up one of his lines.
Rollins wanted to say that John Cena would tuck his tail between his legs but ended up mixing the words. Here's what he finally ended up saying as WWE fans erupted in laughter after the botch:
"What he should do is step away, take himself out of the match at the Royal Rumble, tuck his legs, tail between his legs, and walk off, saving himself with whatever dignity that he's got left," said Seth Rollins.
Of course, John Cena would not let this go as he fired back at Rollins for fumbling his lines, leaving the audience in splits. The latter has countless other funny WWE segments to his name, including the time when he tripped over a barricade during his entrance or called a car "blubaababllalalal" when he forgot the word "object."
---
#1 Roman Reigns forgets his promo; John Cena buries him on the spot (WWE RAW)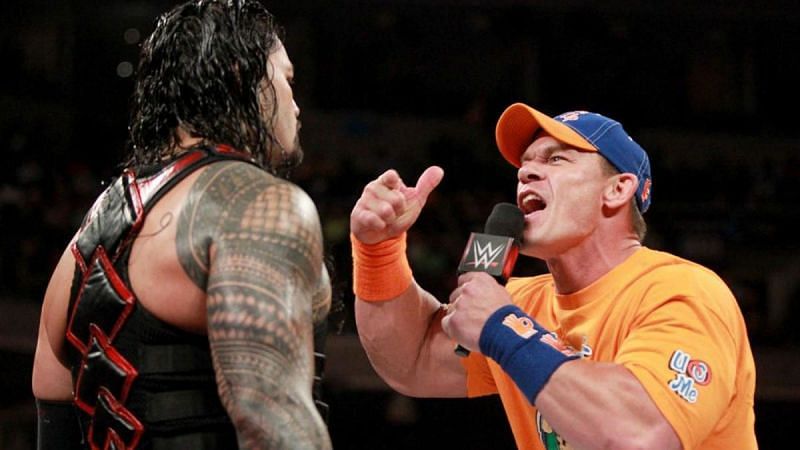 Roman Reigns is undoubtedly one of the biggest superstars in WWE and the entire pro wrestling business today. He has reinvented himself as a heel and has worked on improving every aspect of his gimmick.
Reigns seems to have more control over things he says on the mic now, but that was not always the case. WWE Superstars are often fed long lines that eventually get blurred in their minds by the time they have to deliver the promo.
Thus, it is natural for superstars to mess up their lines once in a while. Unfortunately for Roman Reigns, that was the case with him ever since the Shield split up. All of his promos were the same – big words thrown into repetitive phrases that were presented as threats. No one was scared.
One of his biggest botches came when he was standing across from WWE's legendary talker John Cena, and as we know, that was a grave mistake.
Back in 2017, John Cena and Roman Reigns were involved in a huge feud. The two superstars were involved in a war of words on WWE RAW. Cena was throwing one insult at Reigns after another while The Big Dog was waiting to respond. The latter started talking but forgot his lines almost immediately. This led to John Cena delivering the iconic statement:
"It's called a promo, kid. If you're going to be the "Big Dog," you are going to have to learn how to do it," said John Cena.
It was one of the most brutal burns handed out in the WWE ring, especially considering Roman Reigns' push at the time and how often he was compared to John Cena. As bad as it was for Reigns back then, fans loved every moment of this encounter and still talk about it to this day.
Reigns recently got his revenge when he poetically compared John Cena's in-ring work and promos to a "missionary position every single night." He even mocked the 16-time world champion by yawning during his match.
Reigns and Cena are now once again possibly heading towards a rivalry, and The Tribal Chief now has to settle an old score. However, only time will tell how smart it is to take on Cena in a promo war. For now, the WWE Universe is excited at the prospect of watching Paul Heyman and John Cena ripping into each other as we inch closer to SummerSlam 2021.