"It made me sick to my stomach" – Arn Anderson on Luke Harper's untimely injury before WrestleMania 32
WWE Hall of Famer Arn Anderson has recalled how he felt after Luke Harper suffered an injury two weeks before WrestleMania 32.
The 2016 event featured a segment involving The Wyatt Family (Bray Wyatt, Braun Strowman and Erick Rowan), The Rock and John Cena. Harper would almost certainly have participated in the segment had he not dislocated his patella and tore his MPFL ligament in a RAW dark match.
Anderson, who worked as a WWE producer from 2001 to 2019, discussed WrestleMania 32 on his ARN podcast. He said Harper sustained the injury at the worst possible time:
"It made me sick to my stomach, besides the pay-off [The Rock defeating Erick Rowan in six seconds], and that is not the number one thing for a guy like Luke. Luke would've wanted to be in a featured match on that show and go out and do what he does in front of the entire world, and that was the number one heartbreak for him. WrestleMania has some eyes on it, and when you have WrestleMania moments they last forever. The timing could not have been worse."
The Rock's six-second victory over Erick Rowan at WrestleMania 32 set a record for the shortest match in WrestleMania history. As Arn Anderson alluded to, The Wyatt Family's WrestleMania 32 segment is not looked back on fondly by many WWE fans.
Luke Harper's other WrestleMania moments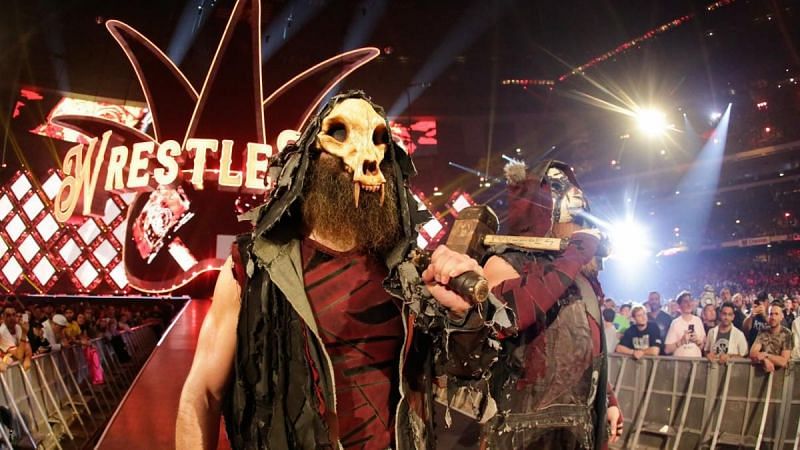 Luke Harper competed in matches at WrestleMania 31, WrestleMania 33, WrestleMania 34 and WrestleMania 35. Alongside Erick Rowan, he also played a part in Bray Wyatt's match against John Cena at WrestleMania 30.
Harper appeared in battle royals at WrestleMania 33 and WrestleMania 35. He also participated in a seven-man Intercontinental Championship ladder match at WrestleMania 31. At WrestleMania 34, he and Rowan defeated The New Day and The Usos to win the SmackDown Tag Team Championship.
Luke Harper (real name Jon Huber) joined AEW in March 2020 after being granted his release from WWE. In December 2020, he passed away at the age of 41 after suffering from a rare lung condition.